Monica reveals she's pregnant with third child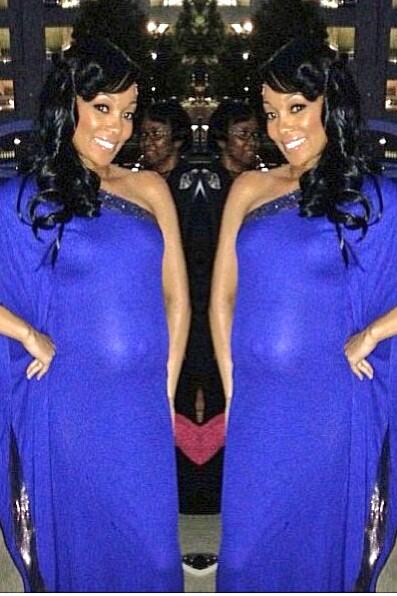 R&B singer Monica and her husband Shannon Brown are expecting their first child together. Over the weekend, Brown took to Instagram to show off Monica's baby bump.
Monica's bump can be seen through a blue gown she's wearing as she and Brown walk arm-in-arm. In a caption accompanying the pic, Shannon expressed his joy, writing "Hallelujah" and "I'm so blessed." After Monica reposted the picture on her Twitter feed, she was inundated with messages from fans wishing her the best. Monica thanked her fans and revealed that she is five months along.
Both Monica and Shannon Brown - who married in 2010 - have children from previous relationships. Monica had two children with rapper Rocko before their relationship ended in early 2010.

I originally grew up in Southern California but Fresno quickly started to feel like home to me after moving here to go to school. It was during my days at Reedley Community College where I landed an internship with B95 that eventually turned into me doing mid-days and The Juice Crew Morning Show! Growing up, my dad always told us that music can take you to a better place. Although he was talking about Latin music, I felt the same about Hip-Hop and R&B. My advice to listeners is this: Stay up, stay positive, and remember that if you want to be successful, you have to put yourself out there!