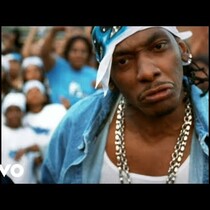 Posted March 13th, 2014 @ 10:24am
In honor of trowback Thurday, heres a Petey Pablo throwback video!
Petey Pablo has been released from prison after serving two years on a weapons conviction.
Petey was busted back in 2010 at Raleigh-Durham Airport in North Carolina for trying to take a stolen handgun through security.
The rapper, who was released several months ahead of schedule, says he's ready to get back in the studio. He tells TMZ, "I'm now headed to the workshop to begin what will be noted as my best work ever with one of the greatest producers of all time."