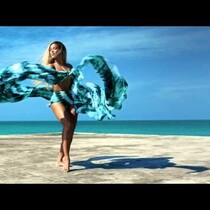 Posted April 25th, 2013 @ 5:15pm
Beyonce is teasing us with some new music.
A 90-second clip of her song "Standing on the Sun" is making the rounds on YouTube. The video, which is part of her endorsement deal with H&M, shows her modeling swimsuits and other beachwear on a beautiful beach in the Bahamas.
There's no word on when the full song will be released or when Beyonce's album is going to be in stores.