DOPE BUZZER BEATER DURING HIGH SCHOOL BBALL GAME!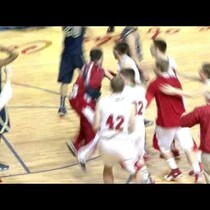 Posted March 14th, 2014 @ 8:05am
As the great Bill Walton would say "That was UNBELIEVABLE!" What a great shot and even greater moment for this kid after the crowd goes wild. Are you ready for the March Madness because more of this is to come!