SCHOOLBOY Q: Barred From 50 Cent's Show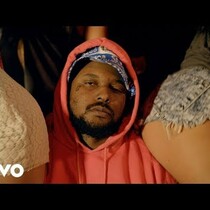 Posted March 13th, 2014 @ 6:17pm
Schoolboy Q might have the number-one album in the country, but he still couldn't get in the door at the 50 Cent concert yesterday (Tuesday) at the South by Southwest festival in Austin. At least that's what he says in a tweet: "Dey wouldn't let me in 50 cent sHow jus now smH I still ain't on number 1 and sum moe **** lmao." He also started in on the annual music gathering, saying, "Sxsw 2 Hollywood now I migHt go Home for deez days off."
50 later responded to the tweet, seemingly blaming what happened on bouncers. "How they ain't gonna let @schoolboyQ in the n**** #1," he tweeted.
If there's any friction between the two, it could have to do with a plan for 50 to appear on Schoolboy's Oxymoron album, but Schoolboy says he was forced to drop the song at the last minute.